Avoiding Social Media Meltdowns
Wednesday, November 17, 2010 @
07:11 PM
Last week, I wrote about how social media turned what could have been a small copyright issue into a major headache for Cooks Source Magazine. They weren't the first business to find themselves on the wrong end of social media and they won't be the last. Let's look at some other examples and see which ones turned fails into wins and which ones are still living them down.
The Kryptonite U-Lock Hack (2004)
The now infamous videos of people hacking Kryptonite U-Locks with Bic pen barrels that popped up on gadget blogs in 2004 certainly made the ubiquitous lock company look bad. A security fault that was actually discovered a dozen years earlier by a British cycling magazine, the exposure had real monetary consequences for Kryptonite – $15 million in recalls.
What they did wrong: Failed to address the problem after it was brought to their attention in 1992.
What they did right: Recalled the affected products.
Lesson: Listen to your customers. Especially when they're trusting their modes of transportation to your care.
Diet Coke and Mentos (2006)
Coca-Cola has long been the subject of urban rumors and exaggerated claims of the products' abilities (according to its category at Snopes.com, people believe Coke products capable of dissolving teeth, acting as a contraceptive and driving worms out of pork). In the early days of YouTube, two "mad scientists" from EepyBird.com released a video of their experiments combining Diet Coke and Mentos with awesome (if messy) results. The experiment was even recreated on the television show Mythbusters.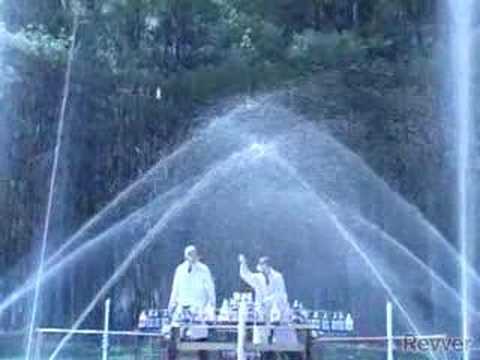 What they did wrong: Initially, Coca-cola tried to distance themselves from the experiments, fearing bad publicity.
What they did right: Quickly, though, they realized that the videos were actually increasing brand exposure with no ill effects.
Lesson: In many cases, the customer controls the image of your product.
Dooce vs. Maytag (2009)
Popular blogger Heather Armstrong had a bad experience with her new Maytag washer. Like most people, she vented to her friends. Unlike most people, she has over a million "friends" on Twitter.  Heather got her washer fixed but not before criticism came down on both Maytag and herself.
What they did wrong: While the complaint was about a fairly routine maintainence issue, Maytag's lack of attention to social media caused other companies to step up before they were able to.
What they did right: The next day, Heather was contacted by parent company Whirlpool and her machine got fixed.
Lesson: Know what's going on in regards to your brand and don't let others outshine you. Before Heather was acknowledged by Maytag, she'd already been contacted by the competitors, including Bosch who offered to give her a new washer and dryer (she requested that they be donated to a local women's shelter instead).
Kevin Smith – Too Fat to Fly Southwest? (2010)
When Kevin Smith was kicked off a Southwest Airlines flight because they considered him a "customer of size" and a second seat was not available, the outspoken writer/director took to his twitter feed. And then his podcast. And then his blog. And then the media.
What they did wrong: Southwest has had a pretty active social media presence, and was quick to address the issue. Unfortunately, the poor person working the SW Twitter and blog that night didn't respond in the most tactful manner. They also changed their account of events a few times – something that Smith called them on in his numerous blog posts about the subject.
What they did right: They did respond quickly and attempted to contact Smith. If anything, they gave far too much info in their posts about the subject; their responses, backing the company policy, almost seemed like thinly-veiled insults to the director, making the situation worse.
Lesson: Responding timely isn't the only important thing when there's a social media crisis; your social media manager has to be able to respond in a tactful manner, benefiting the company and the customer at the same time.
Photo credit: @ThatKevinSmith on Twitpic

Tags:
audience
,
bad customer service
,
business
,
coke
,
coke and mentos
,
community
,
customer service
,
dooce
,
heather armstrong
,
kevin smith
,
kryptonite
,
kryptonite u lock
,
maytag
,
mentos
,
Public Relations
,
social media
,
Social media manager
,
social media messes
,
social networking
,
southwest air
,
Twitter
One Response to "Avoiding Social Media Meltdowns"